Holly Purcell, MBA
---
"What lies behind us and what lies ahead of us are tiny matters compared to what lives within us." Henry David Thoreau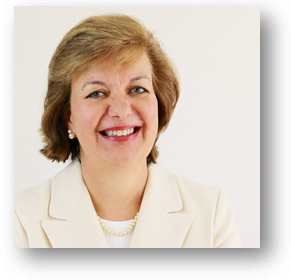 There was a time in my life that I would have said that I could learn whatever I needed to know either from sitting in classes or from the working world that I enjoyed. But as often happens, "real life" came along to teach me more than I could have imagined.
After having spent ten years working as a financial analyst and bond buyer with an insurance company I was at ease with applying my critical thinking skills to solve problems. My work involved creating processes, searching for efficiencies, and always looking for ways to improve the end outcome. I loved being part of a team that was working together to create a good result. But then, with one phone call, my life that had been so steady was completely turned upside down.
My husband and I received the amazing news that quadruplets were on their way. It quickly became obvious that I would need to take a break from my job to prepare. As thrilled as we were to become first time parents we soon found that we had to draw on all that we had to get through the sudden change from being a family of two to being a family of six. We survived those early years by developing routines, staying organized and accepting help when it was offered. Instead of teamwork at the office it was teamwork at home! Each year became easier, and today, our four have graduated from college and each of them are making their own way in the world.
After several years of raising young children and giving back to our community, I returned to work in the wealth management world. What I found was that combining my financial and analytical skills with the soft skills "real life" had taught me – adaptability, creativity, and trying to keep a sense of humor – made me better able to bring processes and people together to make good things happen.
I love working with our clients, listening to them tell us about the challenges life throws their way, and then helping them pursue their own unique life plans.
Professional Highlights
BA in Political Economy, Williams College
MBA in Finance, Xavier University
Village of Terrace Park Council Member
Professional Financial Experience
Professional Experience: Holly Purcell's LinkedIn
Get in Touch with Holly Purcell