Can we do it all?
"Everyone depends on us – our children and our parents. We want to make sure our family is provided for, but we also need to make sure we have enough to take care of ourselves as we age. How will the choices we make today impact our future?"
– Tony and Jackie
This hypothetical case study represents a combination of client experiences and issues. Read this story to learn how a wealth management firm like Brilliant Advice can work with you to give you a better financial future so you can confidently live your life.
The circumstances vary in each case but the outcome is the same – expert, valuable and trusted advice.
Getting to know Tony and Jackie – we listened to their dreams.
We listened to Tony and Jackie talk passionately about their family and describe what they needed, what they wanted, and what they wished for to feel successful. We learned that their family means everything to them. They said that they had worked hard and been blessed with good health, good jobs and good opportunities.
They had three teenagers, and they both came from large families and had many nieces and nephews. Tony and Jackie's parents were living and in good health, but they had limited financial means. Tony and Jackie knew that they may need to provide financial help to their parents in the future.
Another goal that they had was to have no debt. They had worked hard to pay off their student loans and now had only a small mortgage.
Tony and Jackie also dreamed of one day having a lake home for large family gatherings. They said they would like to provide funding for their children's educations and perhaps offer financial help to some of their nieces and nephews. Jackie wanted to make sure their two daughters have the weddings of their dreams.
Tony and Jackie had big goals but were willing to plan and save to attain their dreams. They didn't want to have regrets later in life. They knew they needed a plan to guide their decisions if they wanted to "have it all."
Together we crafted a plan – we showed them how they could realize their dreams.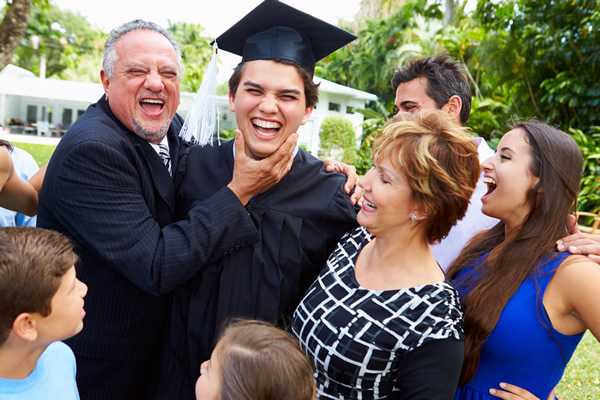 They prioritized: Through the financial planning process, we found a way for Tony and Jackie to have the future of their dreams. We helped them prioritize their goals in order of their needs, their wants and their wishes. We created several scenarios showing Tony and Jackie how the decisions they made today would impact their ability to fulfill their future dreams.
They clearly saw the trade-offs they would need to make in order for their dreams to become a reality. We showed them that if they eliminated one vacation per year, they could purchase a lake house in ten years. Another scenario illustrated that they could purchase the lake house sooner if Jackie was willing to transition from part-time to full-time work, and if Tony would delay his retirement by two years. Tony and Jackie felt empowered by the information.
We optimized: By identifying lower cost investments in their 401k plans we minimized the fees they were paying and allowed them to keep more of their savings.
After reviewing their tax returns we discovered that they regularly made charitable contributions to their church. We devised a strategy for them to donate appreciated stock from their taxable investments which further reduced their tax liability.
We discovered that their wills and estate documents were created before their children were born and that their attorney had since retired. We helped them find an attorney that was appropriate for their needs and budget.
Tony and Jackie each had IRAs, were diligently saving to their 401k plans, had fully funded 529 plans for their children's education, and had a small mortgage on their home.
Tony liked to invest in the stock market in a brokerage account that he self-managed. He had recently received a promotion at work and no longer had the necessary time to dedicate to the account. He was ready to turn it over to someone else and asked us to manage the portfolio.
"As they say, dreams are great, but they are pipe dreams unless you have a plan. Now you'll have an actual plan to achieve your dreams. You'll have the confidence that you're are on track to having it all!"Danya Karram, Principal
In addition, they had one year of living expenses in cash and also several life insurance policies. We performed a complete analysis of their assets and cash flow needs, and then we made numerous changes to optimize their financial situation. Since they had built up sizable assets and had little debt, we recommended they reduce their life insurance coverage and redirect the premium payments to retiring their home mortgage.
We put their money into action – they have a plan that makes sense.
We discovered that Tony and Jackie had different tolerances for risk and market volatility. Together they decided on a risk level, or portfolio "Speed Limit" they could agree on.
We consolidated their investment accounts and lowered their investment expenses. Now their investments work together instead of in isolation, positioning them for better long-term results.
Tony and Jackie confidently live their lives – they can live their dream.
With the information we provided, Tony and Jackie are able to make smart strategic decisions about their future. We meet with Tony and Jackie quarterly. Now, whenever they have a big decision to make, we discuss and analyze what the effect will be on their financial plan and their future.
Empowered with information, they know they are on track to having it all.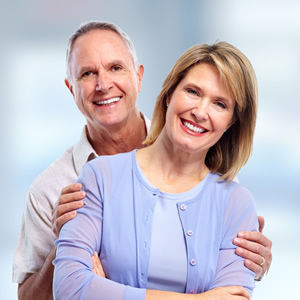 We've worked too hard to mess things up now.
We've done well saving for retirement but what happens if market returns are lower than expected? Will we have enough to maintain our lifestyle? Will we have to work longer?
James & Mary's story…
---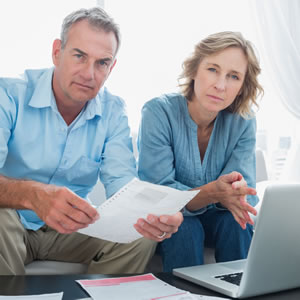 How do we know who to trust?
We've built our business and worked hard. How do we get our money to work as hard as we have? There are so many different types of advisors, how do we know they are looking out for us?
---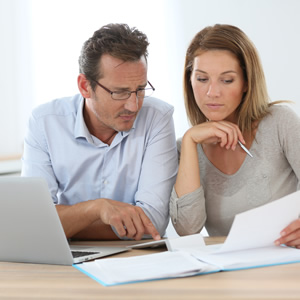 How do we tie it all together?
We think we've saved enough. We have many investment accounts spread out among different brokerage firms. We know we are not managing our accounts well, but we don't have time to figure out a plan.
David & Jennifer's story…
---
---
These case studies are hypothetical in nature, for illustrative purposes only, and should not be considered investment advice. The information is intended to illustrate services available at fiduciary investment advisors, and is not intended as a testimonial or endorsement of Brilliant Advice. These case studies do not necessarily represent the experiences of other clients, do not reflect actual investment results, nor are they a guarantee of future results. Actual clients of Brilliant Advice may have had results and experiences different than those provided above. The investment strategies discussed are not appropriate for every investor. They do not take into consideration clients' individual investment objectives and financial needs.