How do we know who to trust?
"We've built our business and worked hard. How do we get our money to work as hard as we have? We've never trusted anyone with our finances. There are so many different types of advisors, how do we know they are looking out for us?"
– Mike and Kimberly
This hypothetical case study represents a combination of client experiences and issues. Read this story to learn how a wealth management firm like Brilliant Advice can work with you to give you a better financial future so you can confidently live your life.
The circumstances vary in each case but the outcome is the same – expert, valuable and trusted advice.
Getting to know Mike and Kimberly – building a trusted team.
Mike had started a packaging company right out of college. Later Kimberly joined, they diversified into other business lines, and together they grew the company into a very successful and well-respected firm.
Mike and Kimberly had been talking about retirement for the last few years but didn't have a timeline in mind. Recently they were approached with an attractive offer to purchase the company. They agreed that they wanted to spend more time with their grandchildren and be able to take the trips they had never had time to enjoy. They nervously accepted the offer.
They knew they would need a team of professionals to prepare them for their next chapter in life. They already had an accountant and attorney they trusted but they had never worked with a financial advisor. They would need someone they could trust to manage their wealth and map out a plan for their future. They would need a lot of personal attention as they made the transition from business owners to retirees.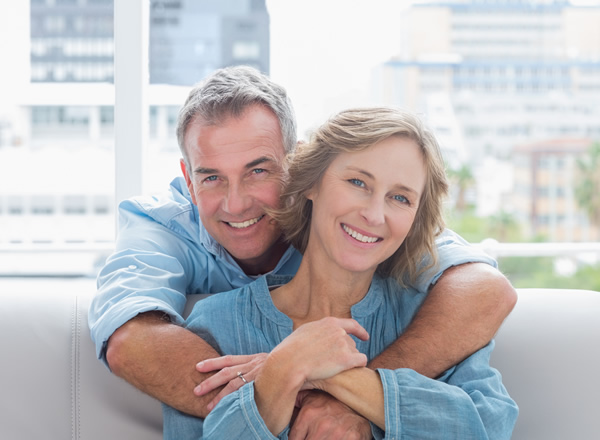 Their attorney recommended they hire a Registered Investment Advisory firm that would act as a fiduciary when managing their investments and giving financial advice. They needed a firm that could be counted on to always act in Mike and Kimberly's best interest.
Brilliant Advice was the perfect addition to their team of professionals. They liked that we never receive commissions or referral fees. They liked that our fees are transparent and easy to understand. They also appreciated that we would work proactively with their other trusted professionals. This, along with the knowledge that clients of Brilliant Advice never have their accounts in our direct management – there is always an independent custodial firm – gave them the assurance that there would be many checks and balances.
Mike and Kimberly were also pleased to learn that the Brilliant Advice team and their families co-invest in many of the same investments that were recommended to them. This gave them a lot of confidence. As Mike said, "the pilot will be flying in the same airplane with us." They also liked that they would be working with advisors who are themselves business owners, as they valued the ownership mentality.
Together we crafted a plan – working as a team.
We worked closely with their attorney and accountant as they finalized the details of the business sale. The large payout from their business would occur over several years. Together we created a financial plan.
We developed a strategy to meet their cash flow needs and minimize their tax liability. We advised that Mike and Kimberly should update their estate plan to reflect their change in net worth.
We discussed their legacy goals for their children, grandchildren, and charitable giving. As a part of their team of professionals, we worked with them to develop a comprehensive estate plan and a charitable foundation that would allow them to make a difference in the lives of those they cared about while at the same time minimizing estate taxes.
We put their money into action – offering them an investment strategy that supports their cash flow needs and legacy plans.
Mike and Kimberly wanted the flexibility to enjoy their lives while they are still healthy. We made sure they have the cash they will need to spoil their grandchildren and take those special trips.
"We make sure your money works hard for you. You get to spend time with your loved ones and our team handles the rest! And, our easy to use technology tools keep you connected to your accounts 24/7."
We maintain a proper investment mix for their risk tolerance while meeting their cash flow needs. We make sure their investments are well diversified to capture global and domestic market opportunities to help preserve their assets.
We know they have worked hard for their money. We make sure their money is working hard for them by keeping their investment expenses and fees low.
Mike and Kimberly confidently live their lives – they have the time and resources to enjoy their lives.
Mike and Kimberly meet with us several times a year to update us on their lives and share their travel stories.
While they understand that they are invested for the long haul they still want to monitor their investment account balances and they appreciate that they do not have to wait for quarterly statements. They regularly visit our client portal on their computer and on an app through their mobile phone to check their investment results.
Mike and Kimberly are confidently enjoying their lives because they know they have a team of trusted professionals working for them.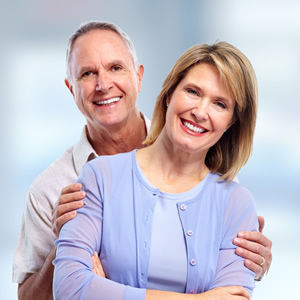 We've worked too hard to mess things up now.
We've done well saving for retirement but what happens if market returns are lower than expected? Will we have enough to maintain our lifestyle? Will we have to work longer?
James & Mary's story…
---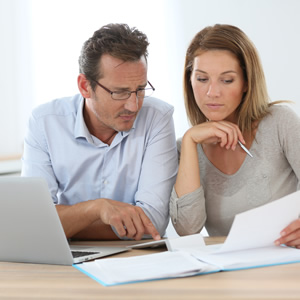 How do we tie it all together?
We think we've saved enough. We have many investment accounts spread out among different brokerage firms. We know we are not managing our accounts well, but we don't have time to figure out a plan.
David & Jennifer's story…
---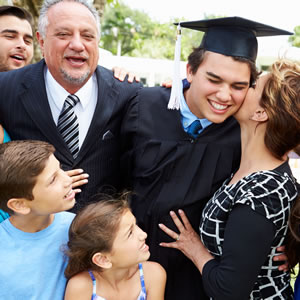 Can we do it all?
Everyone depends on us – our children and our parents. We want to make sure our family is provided for but we also need to make sure we have enough as we age. How will the choices we make today impact our future?
Tony & Jackie's story…
---
---
These case studies are hypothetical in nature, for illustrative purposes only, and should not be considered investment advice. The information is intended to illustrate services available at fiduciary investment advisors, and is not intended as a testimonial or endorsement of Brilliant Advice. These case studies do not necessarily represent the experiences of other clients, do not reflect actual investment results, nor are they a guarantee of future results. Actual clients of Brilliant Advice may have had results and experiences different than those provided above. The investment strategies discussed are not appropriate for every investor. They do not take into consideration clients' individual investment objectives and financial needs.